Here's some of our latest projects
WE ARE BRANDESIGN
From our Blog: Creativity, Branding and Design
How to increase the value of your brand? There is no doubt today, that improving the concept and the […]
Read More

›
Artificial intelligence as a marketing and sales tool In marketing, increasingly innovative techniques are used with the aim of offering […]
Read More

›
As known as: Branding makes you in love. #BrandLovers Branding is the integral strategy that defines a brand through […]
Read More

›
THE SIZE OF YOUR NEEDS
WE ARE A MULTIDISCIPLINARY TEAM WITH PASSION FOR DESIGN AND PROJECTS MADE WITH EFFICIENCY AND QUALITY
We are a dynamic flexible, creative agency, which constantly seeks to innovate and also maintain a continuous, transparent and clear communication with clients. Only from this kind of interaction you can get the best results. We are the "design department" for advertising agencies we are the "creatives" for many media agencies, the "art finishers" for many manufacturing companies, the "image consultants" for many SMEs and the "developers" for web projects. We have extensive experience building strategies for branding, marketing, corporate image which we also combine with our interest for information technology, illustration, animation, and photography.
Good Design is Good Business
Marketing Leaders recognize the engagement power of Design on its products and projects
Marketing leaders recognize the power of the design on their brands.
Precisely due to of the sensory appreciation that people get from a product or service, you have to be very clear about your branding strategy. Incorporate Brandesign into your marketing, media or sales plan. We can advise you, design and produce for you any piece you need to achieve your sales targets, positioning, or just staying on the "top of mind" of your customers. Our experience ranges from the strategic field to the implementation of pieces at the point of sale FMOT / GTOS recognizing the technical advantages of each means, supporting and turning ideas into effective business actions for your company, product, service or brand
In this agency we achieve goals!
[logo-slider]
---
At Brandesign we are convinced that design makes a difference. It is the element from which we build brand identity, which makes it possible for it to acquire a series of values ​​that determine the way in which it will connect with its public, the way in which it will be appreciated and, ultimately, the rules of the game that will prevail in the how and when that communication will occur.
Branding is the creative process by which we elaborate that design that makes brands unique, a path that must be followed to reach the marked goal that leads to study, investigate, understand, adapt and develop a specific visual experience.
In this plan of action that we implement in Brandesign when building the brand identity of a company, we always seek, as it can not be otherwise, to highlight at all times the values ​​that make that brand stand out, to generate credibility and trust in it, strengthen the identity of your products or services and differentiate it from the competition.
To reach the final design that encompasses everything we have described above, it is necessary to use a methodology that makes the branding or creative process of building a brand not only an isolated expression of art, but rather the fruit of a whole previous work of analysis. That is, the rational path that we must take before transforming the visual identity of a brand into art.
The methodology we use at Brandesign consists of analyzing the visual and expression codes of the main direct competitors of the brand with which we work to know exactly the position from which we started.
It also includes a study of the codes used to know which ones can serve us and which ones we should discard. But it is not enough to look at what is before us, we must also look to the sides.
We design brands that engages with people and we make people connect with brands.
From Spain to the World Wide Web
WHEREVER IS YOUR BRAND, WE WILL BE THERE
The world is just a click away. You can meet our while surfing the Web, perhaps one of our banners will expand before your eyes, or maybe you have seeing a sign in Miami's underground or some offer related to a product from an advertising hoarding in the highway of Valladolid, perhaps you've been through some of our stands, bought any item in stores that we have developed, read any fashion article in Panama, noticed something about some of our printed materials, observed street furniture in Madrid, or just checking your emails … We have done a lot of things for lots of media and while the Internet keeps expanding so will our customers and our visual work. We manage our projects, our team and our offline and online meetings, changing "bricks" for "clicks" no matter where your business is located, we can make you be seen.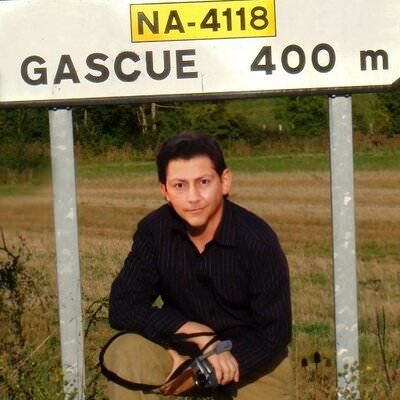 Carlos Gascue
Creative Director
I worked at P&G learning how to build global brands and stablishing branding strategies on regional markets in line with the needs of each type of consumer. I complemented this work experience working as a creative in Ymedia interactive designing online campaigns to achieve a good 360° profile.
Expert in #SocialMedia with human touch, #BrandDesigner Creativity, pro activity, adaptability, gift of people Sense of teamwork, dynamism, and great optimism to enhance user experience and making great campaigns with innovation
Mónica Maurer
Client Services Director
People have often said to me I'm easy to work with. As a team leader or collaborating in a team, I am a good communicator always keeping teams & members up to date. Extremely organized, I am a senior level independent worker and delegating functions to me will guarantee that every task will be followed up and nothing will fall under the table.
Felipe Pérez Guerra
IT Partner
I have spent my entire professional life working on the analysis, design, development and implementation of software systems from various sources, from small personal projects to internationally recognized implementations. This time has helped me gaining knowledge and experience that allows me to provide quality products to any software project in which I participate.